Wedding Cinematography
Wedding cinematography is a passion of ours. We strive to deliver to all our couples a product that they will enjoy watching time and time again. When it comes to the day you've dreamt of all your life, every choice is crucial…. the dress, the Dj, the decor and so on. Yet, all that is really left at the end are your cherished memories. This is why providing you with a film, which gives you the opportunity to relive your perfect day over and over again, is so important to us. All our videos are in high definition, filmed with state of the art equipment and delivered on Blu-Ray. We just love what we do, which is why we are certain to create a beautiful, cinematic and unforgettable wedding film loved by all your family and friends.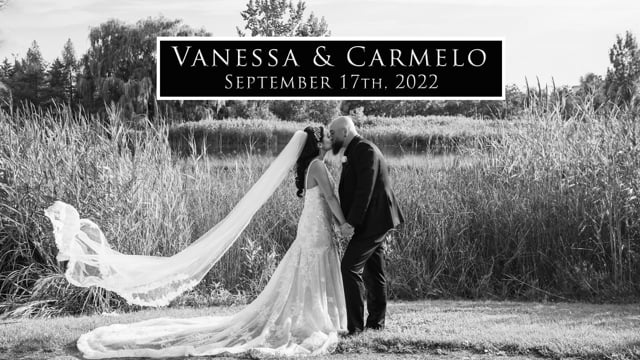 Vanessa & Carmelo
Sep 17, 2022
...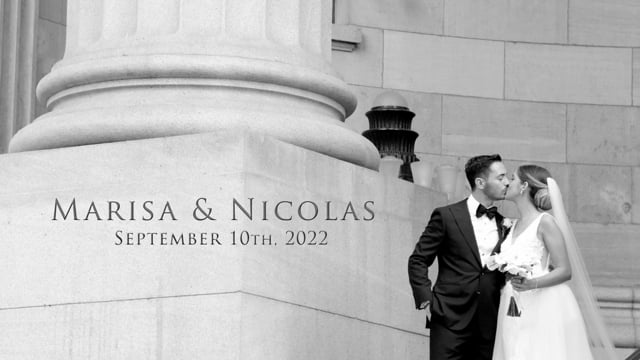 Marisa & Nicolas
Sep 10, 2022
...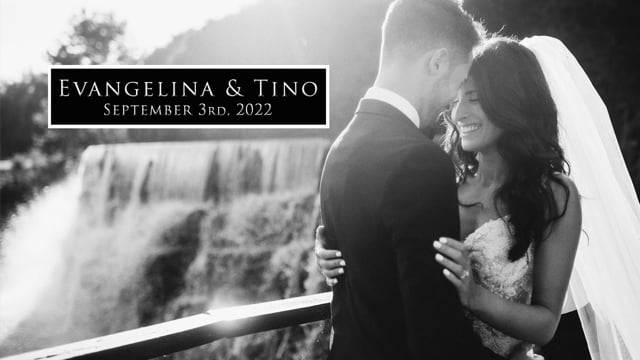 Evangelina & Tino
Sep 03, 2022
...
Stefania & Bruno
Aug 27, 2022
...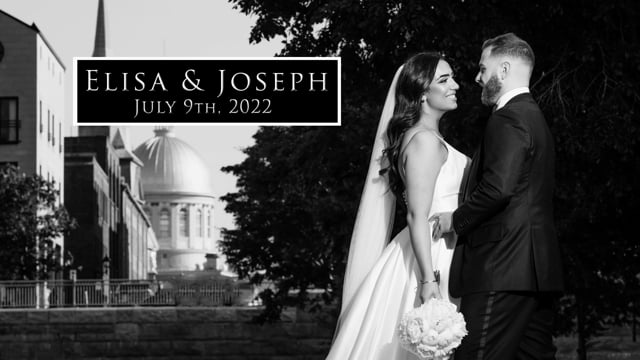 Elisa & Joseph
Jul 09, 2022
...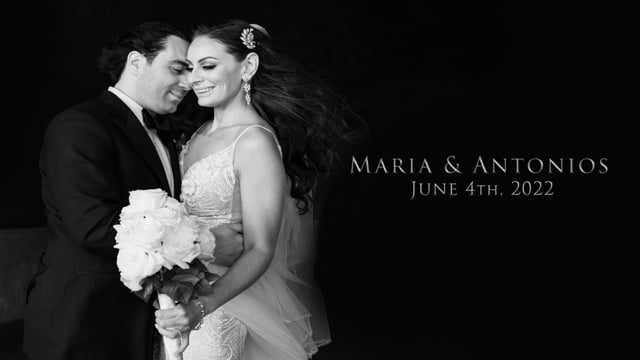 Maria & Antonios
Jun 04, 2022
...
Helen & Gregory
May 28, 2022
...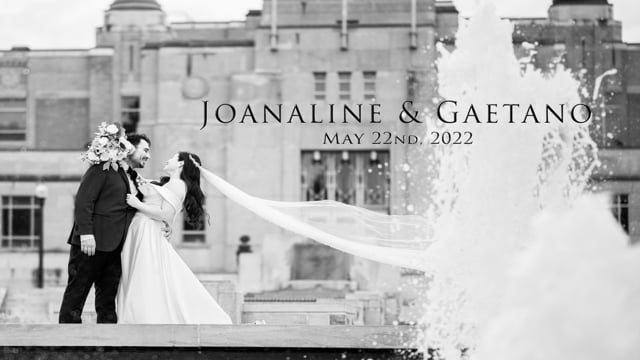 Joanaline & Gaetano
May 22, 2022
...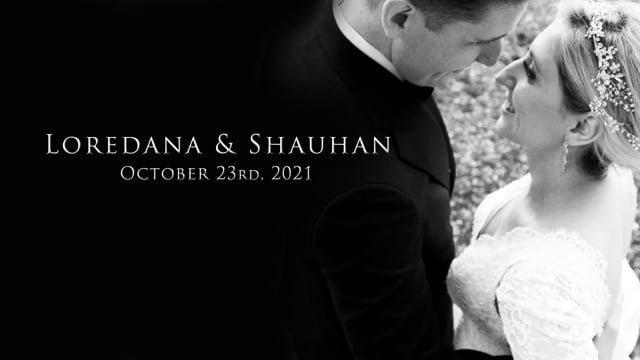 Loredana & Shauhan
Oct 23, 2021
...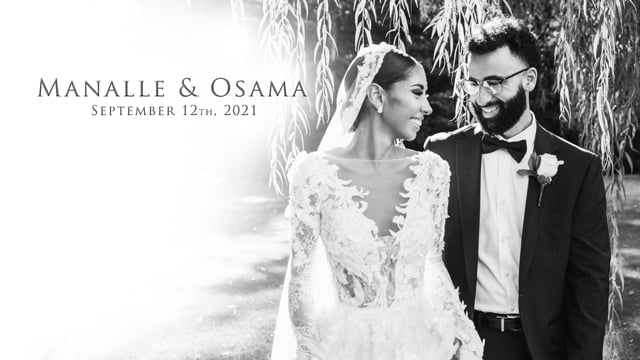 Manalle & Osama
Sep 12, 2021
...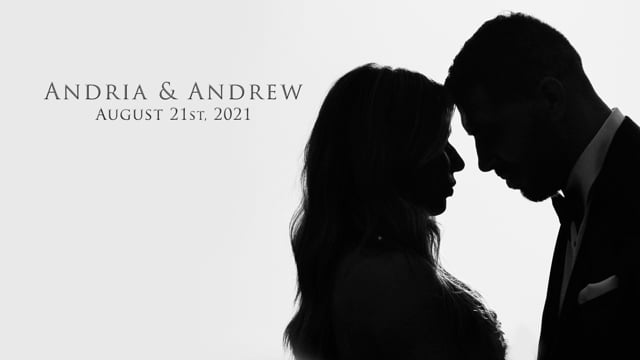 Andria & Andrew
Aug 21, 2021
...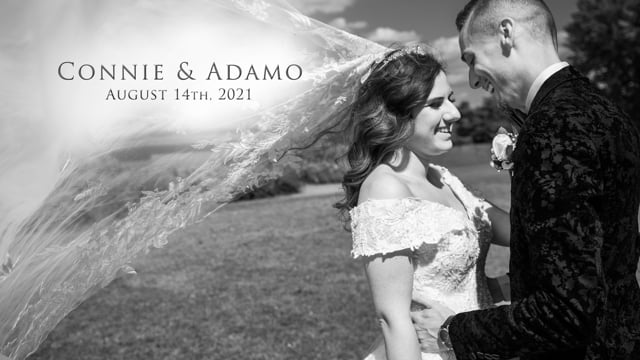 Connie & Adamo
Aug 14, 2021
...
Lianne & Georges
Oct 12, 2019
...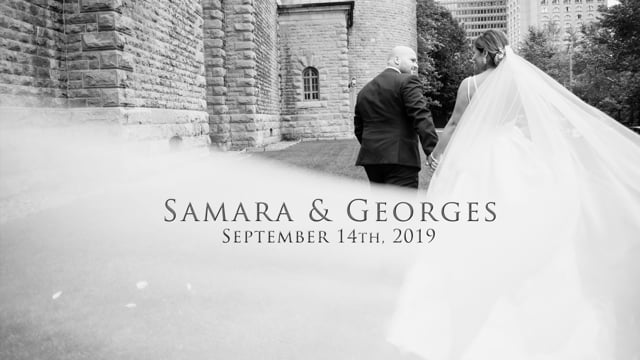 Samara & Georges
Sep 14, 2019
...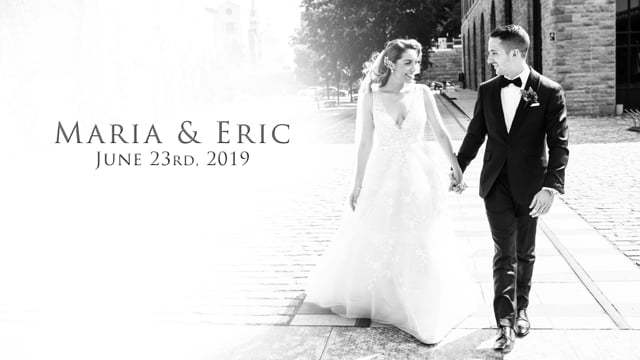 Maria & Eric
Jun 23, 2019
...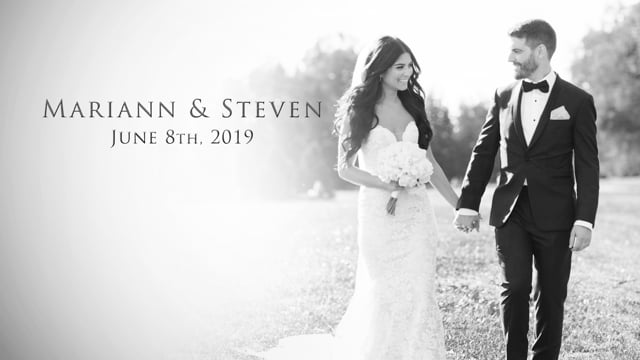 Mariann & Steven
Jun 08, 2019
...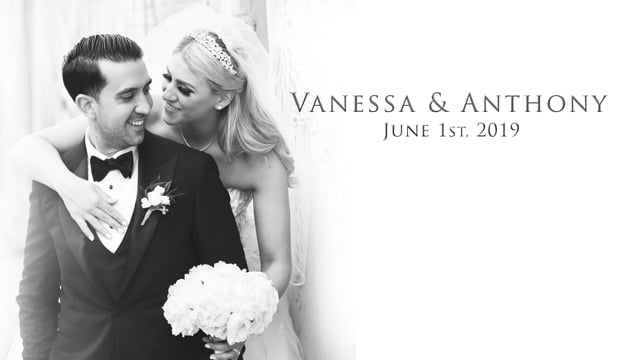 Vanessa & Anthony
Jun 01, 2019
...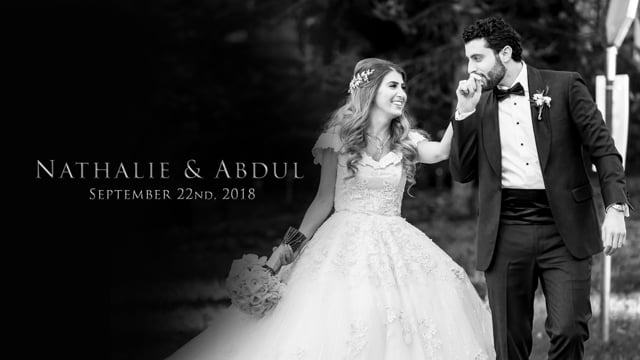 Nathalie & Abdul
Sep 22, 2018
...
Valerie & Kenneth
Jul 21, 2018
...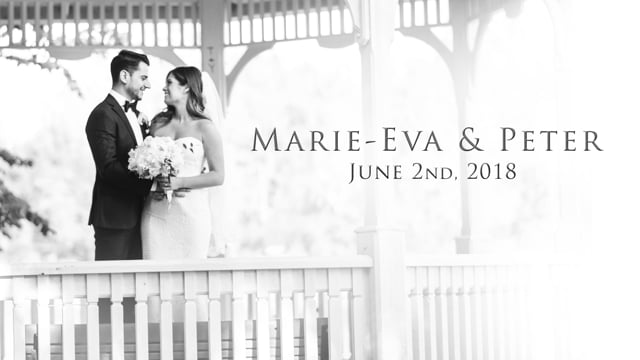 Marie-Eva & Peter
Jun 02, 2018
...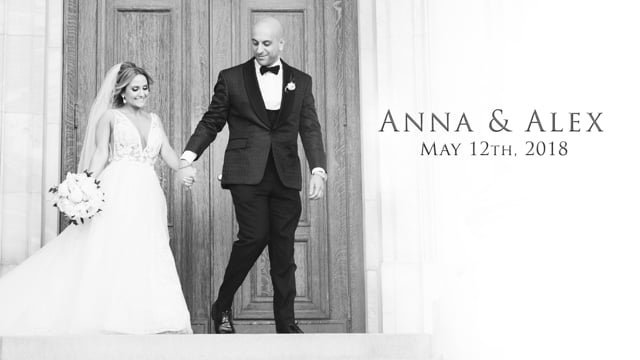 Anna & Alex
May 12, 2018
...
Sunnia & Zeshan
Oct 29, 2017
...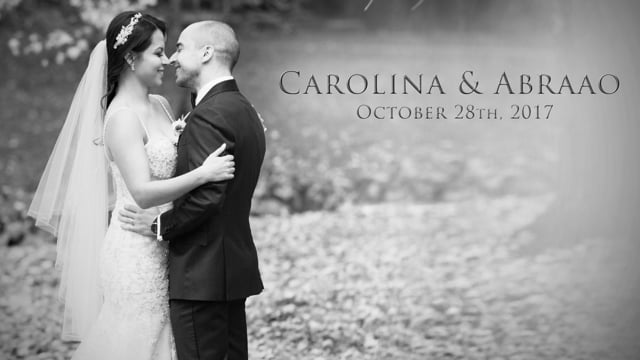 Carolina & Abraao
Oct 28, 2017
...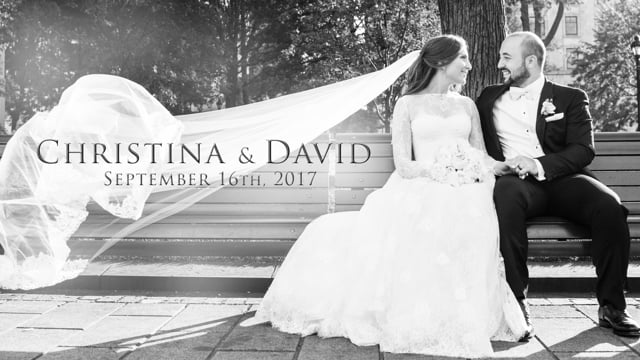 Christina & David
Sep 16, 2017
Christina & David wanted me to tag along to film them picking out her wedding dress from White Mtl & his tux from Harry Rosen. Shooting any wedding related content before the actual wedding day is always a great idea to help better tell the story. They had a beautiful reception at one of our favorite venues, Le Windsor Ballroom & had a great party thanks to The Directors Showband. Their love for each other is evident & not capturing it would be a shame. Thank you for your trust in us & we wish you a long life of happiness together!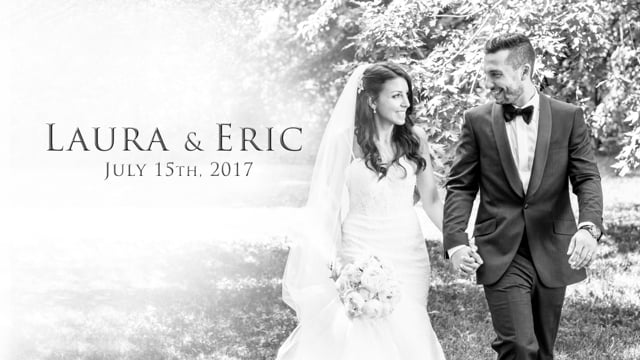 Laura & Eric
Jul 15, 2017
A beautiful couple, very sweet & fun, who trusted us in capturing the most important day of their lives. Even though it was a very hot summer day, Laura & Eric were patient enough to let us get the shots we wanted & the end result was well worth the effort. Thank you guys!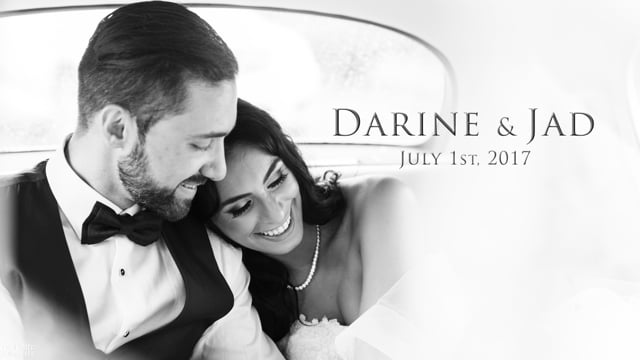 Darine & Jad
Jul 01, 2017
A beautiful wedding we had the privilege of filming last summer. Love was definitely in the air & we were lucky enough to be the ones chosen to capture that love. We enjoyed filming the Jaffe dancers throughout the day an DJ Nather had the party going late into the night. Darine & Jad, may you be blessed with lots of happiness & health.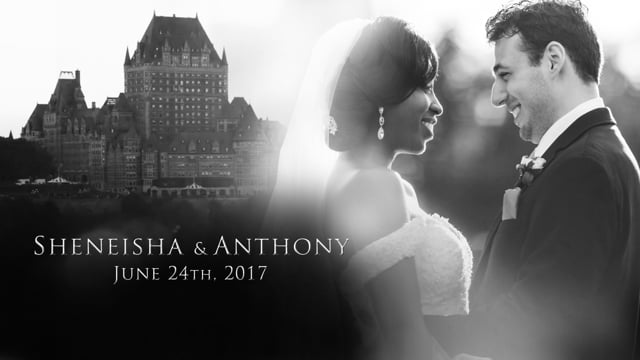 Sheneisha & Anthony
Jun 24, 2017
When Sheneisha & Anthony first contacted us about their plans to get married in Quebec City, we got really excited! They had gone there on vacation and knew that they just had to get married at the beautiful Chateau Frontenac on St-Jean Baptism Day no less. We loved the medieval theme to the wedding since they are such big fans of Lord of the Rings (notice the Elvish writing on Anthony's ring). Although having a bit of rain, the sun came through just in time to shine down on their big day. It was great working with local Montrealers Quebra Entertainment & Johnny Mix/Rick Ram who had everybody dancing the night away. Congratulations Sheneisha & Anthony!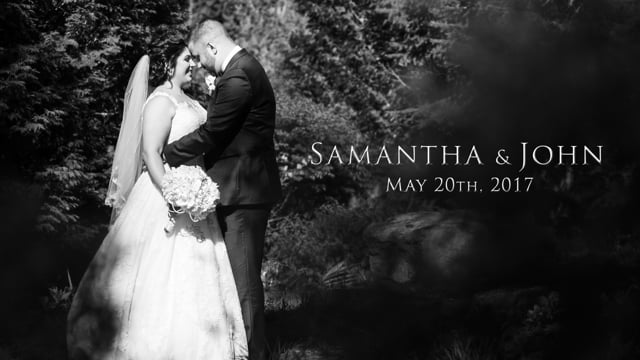 Samantha & John
May 20, 2017
...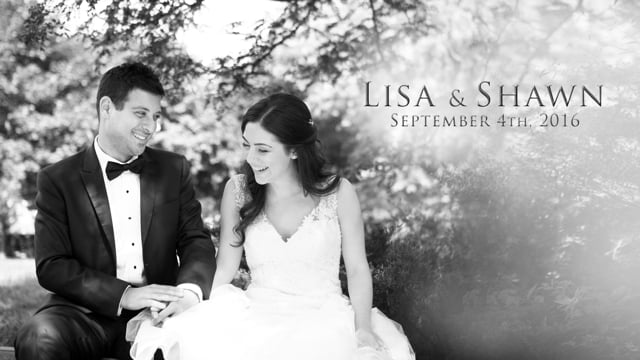 Lisa & Shawn
Sep 04, 2016
...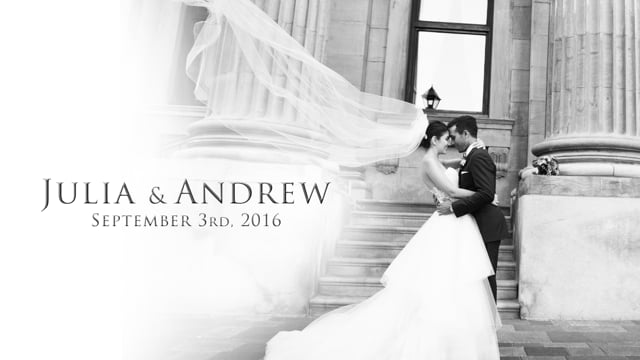 Julia & Andrew
Sep 03, 2016
...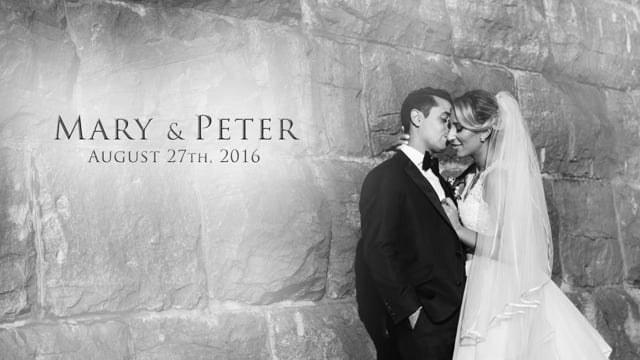 Mary & Peter
Aug 27, 2016
...
Dina & Denis
Aug 20, 2016
...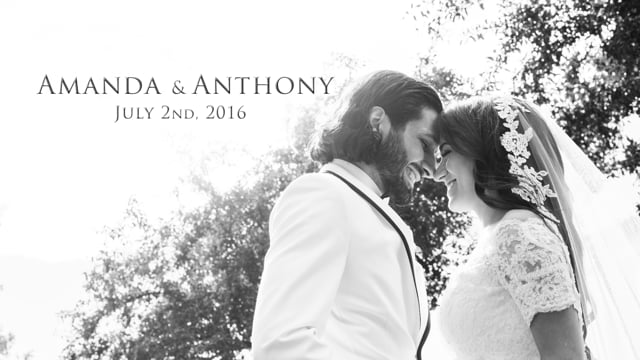 Amanda & Anthony
Jul 02, 2016
...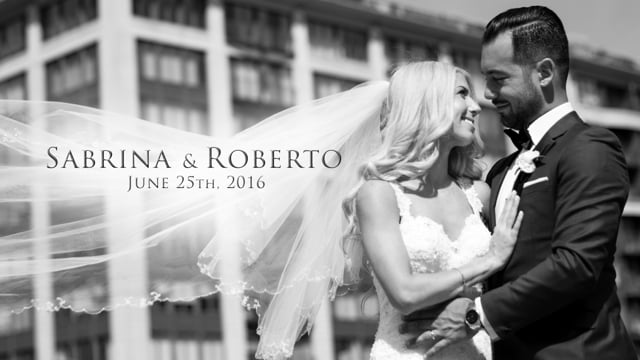 Sabrina & Roberto
Jun 25, 2016
...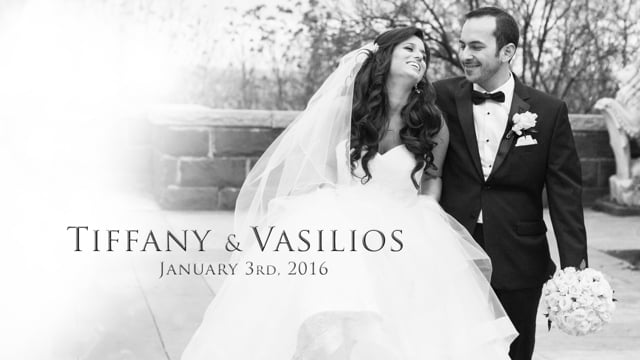 Tiffany & Vasilios
Jan 03, 2016
...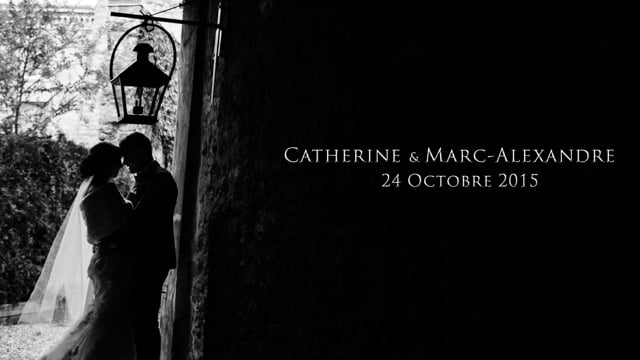 Catherine & Marc-Alexandre
Oct 24, 2015
...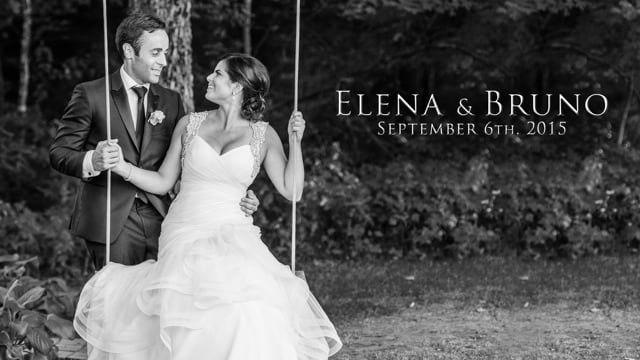 Elena & Bruno
Sep 06, 2015
...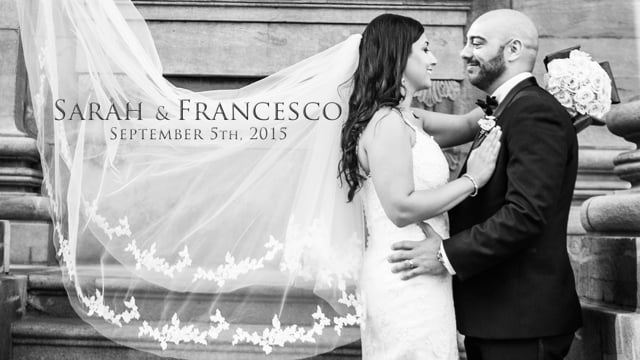 Sarah & Francesco
Sep 05, 2015
...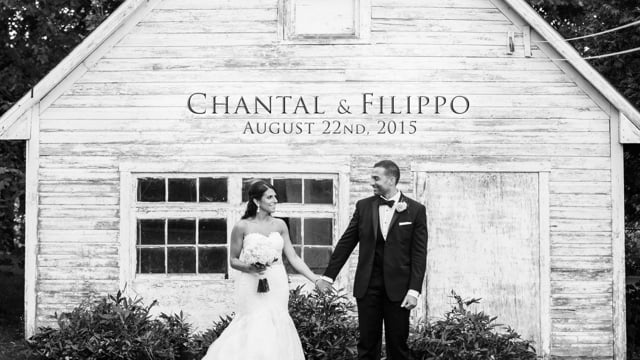 Chantal & Filippo
Aug 22, 2015
...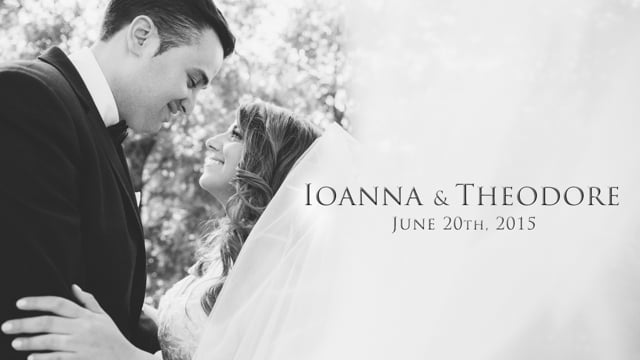 Ioanna & Theodore
Jun 20, 2015
...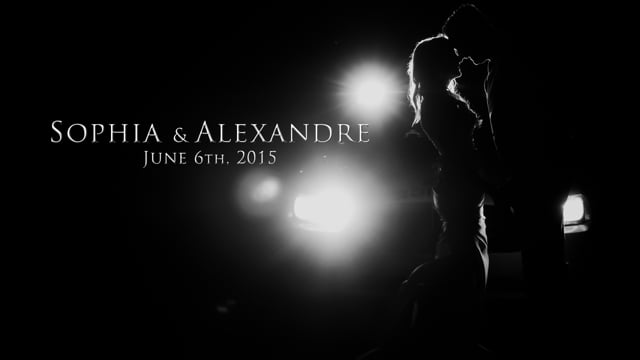 Sophia & Alexandre
Jun 06, 2015
...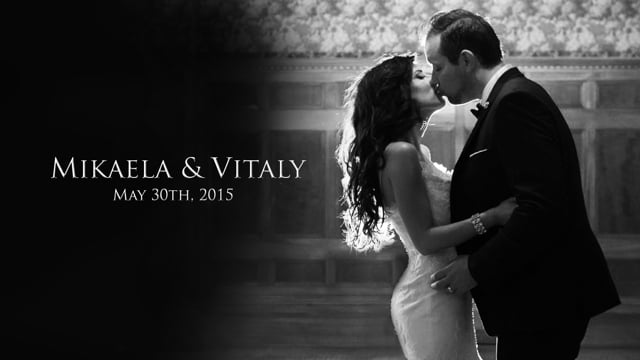 Mikaela & Vitaly
May 30, 2015
...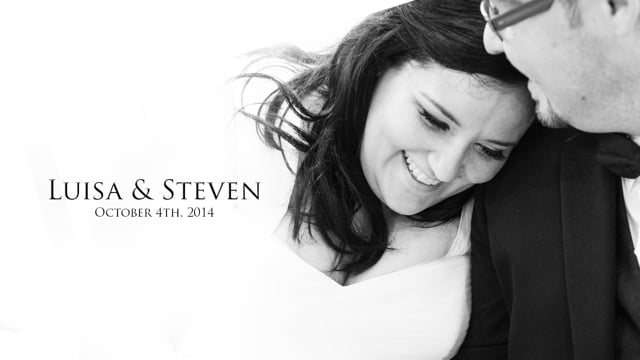 Luisa & Steven
Oct 04, 2014
...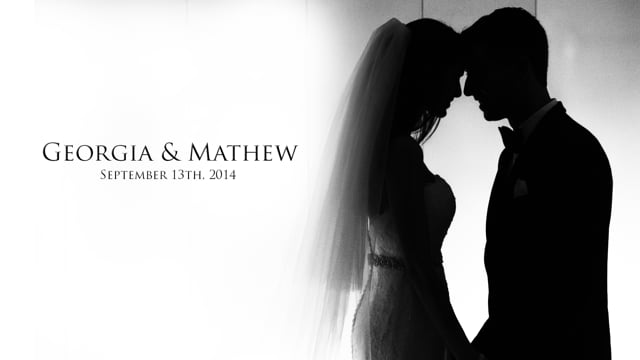 Georgia & Mathew
Sep 13, 2014
...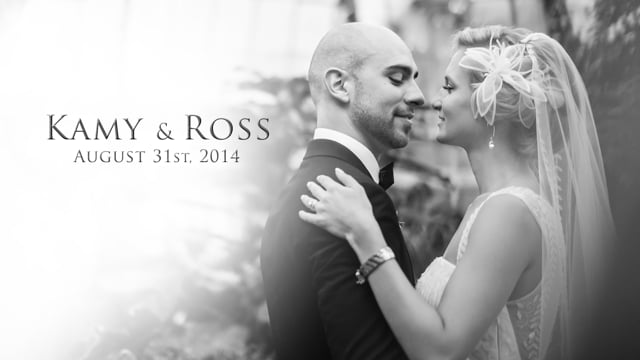 Kamy & Ross
Aug 31, 2014
From their very first date, Ross just knew Kamy would be the girl that he would spend the rest of his life with. The day began with the guys having Soujoukh sausage with eggs for breakfast before getting ready for the ceremony at Saint Gregory Illuminatory church. It was really funny to see the bride & groom drive around in a red Fiat, which really reflects their fun & easygoing personalities. We got lucky with the weather as it stopped raining just in time to get some beautiful shots at Westmount Park. The night ended with a flair bartender & a great party thanks to Marco Ferri & his team. Congratulations once again Kamy & Ross!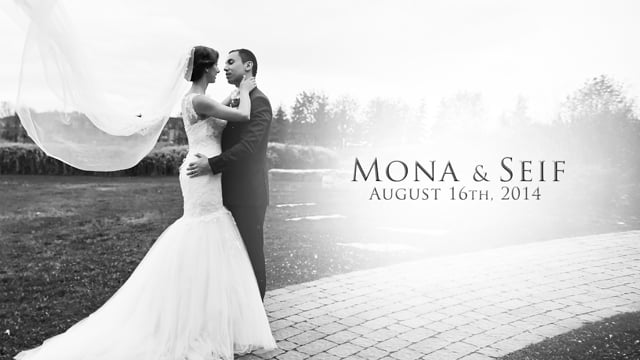 Mona & Seif
Aug 16, 2014
...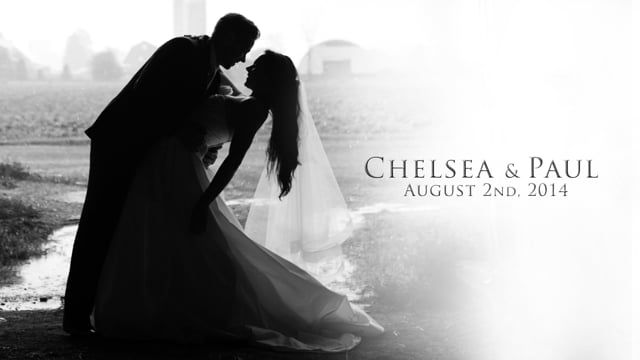 Chelsea & Paul
Aug 02, 2014
We shot this wedding on the groom's family farm in St-Eugene, Ontario which was quite a change for us. The whole bridal party was driven around by the bride & groom in a tractor. The reception was help in a huge barn which took over a year to prepare for by the groom & his dad. The end result was one hell of a wedding that we will never forget!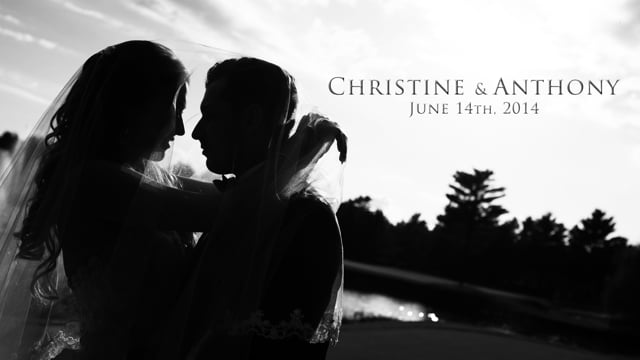 Christine & Anthony
Jun 14, 2014
What a fun wedding this was... We filmed at the beautiful Le Mirage golf course, had a great party going thanks to Sky Entertainz & most importantly we had a happy couple in love and enjoying every minute of their day. At the end of the night, we just had to stay for Anthony's Dic-Ann food truck & the Chinese lanterns being released. Congratulations guys!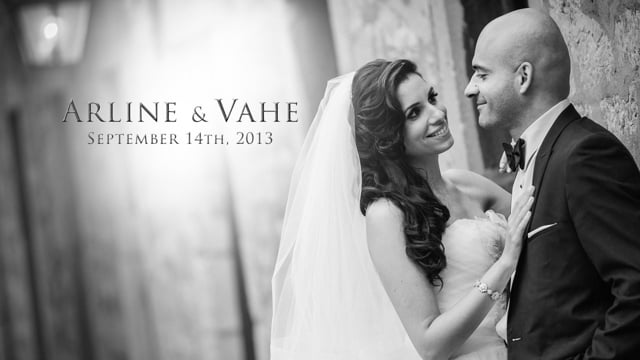 Arline & Vahe
Sep 14, 2013
It was a great party that had most of their 400 guests fill up the huge dance floor at Embassy Plaza. Their bridal party was really fun to work with & helped get some great group shots. One of the ushers even had a GoPro strapped to his chest for most of the day which was a first. Arline has been a big supporter for us ever since she booked us last year. She referred many of her friends to us even before she saw her final film. We were more than glad to return the favor by capturing every precious moment or their special day. From all of us at Siounis, we would like to wish Arline & Vahe the very best of luck in the future. Congratulations!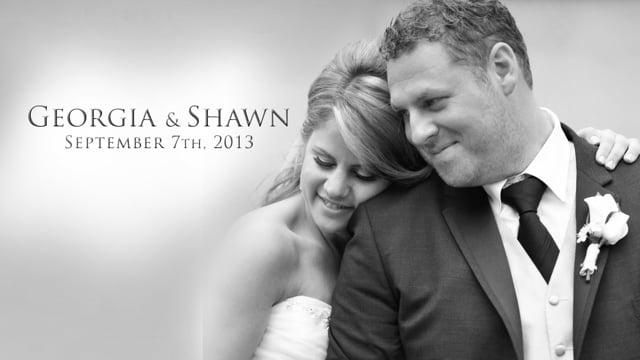 Georgia & Shawn
Sep 07, 2013
...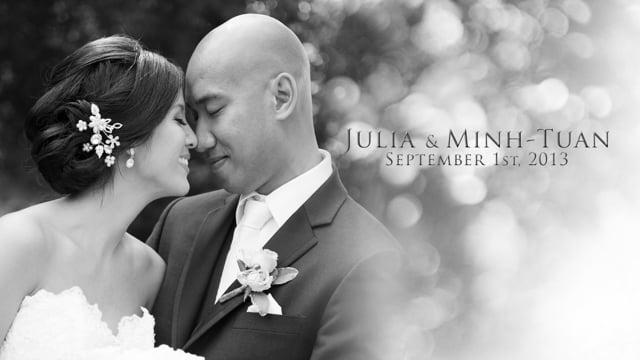 Julia & Mihn-Tuan
Sep 01, 2013
We were very excited to have had the chance to cover our very first Vietnamese wedding. Julia & Tuan were very helpful in walking us through their interesting customs & traditions so that we wouldn't miss a thing. The games that the bridesmaids had prepared for the groom were hilarious! The tea ceremony was very emotional, especially for the parents. All in all it was a great experience & we are looking forward to covering many more Asian weddings in the future. Thank you for the opportunity Julia & Tuan & once again... congratulations!!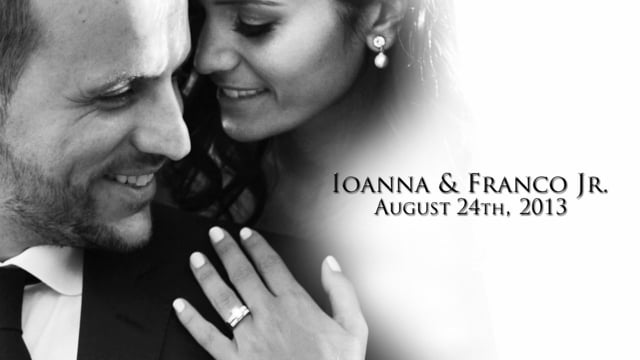 Ioanna & Franco Jr.
Aug 24, 2013
This was by far the biggest wedding we ever had to cover. The thought which was put into all the details was impeccable! We had the pleasure of being a part of this long awaited day! A great day filled with never ending surprises in every corner which the very talented & skilled Maddy K team put together... We were blown away by it all, as was everyone else there, but most of all, we were blown away by the love which Ioanna & Franco Jr. share.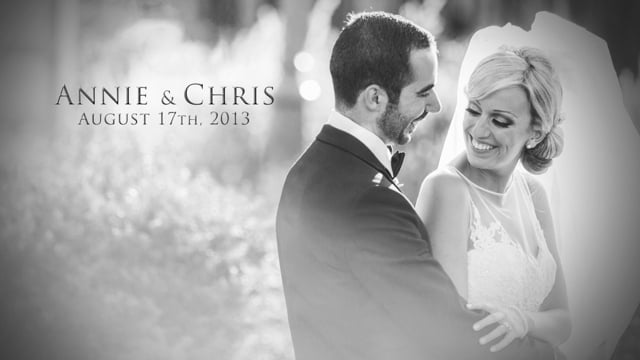 Annie & Chris
Aug 17, 2013
We have never had a bride put so much work and planning into her own wedding. The effort put into all the littlest details were clear. Even her wedding invitations were made by her very own hands. She had been counting down the days to her big day for months & when the time came you could see what a happy bride she was. Truly a sweet & patient couple. The staff at Chateau Royal & Possibilite N did it again by setting up a beautiful venue. The bridesmaids had a great surprise choreographed dance number set to Michael Jackson hits. Although it was the first time I had to film a wedding with a handicap (foot injury), we still managed to pull it off thanks to a lot of pain killers & an amazing team! We wish them the very best!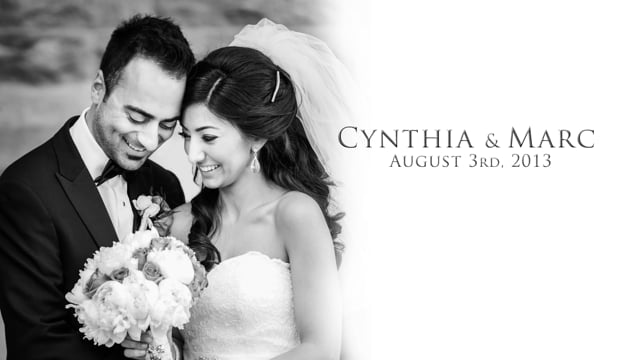 Cynthia & Marc
Aug 03, 2013
...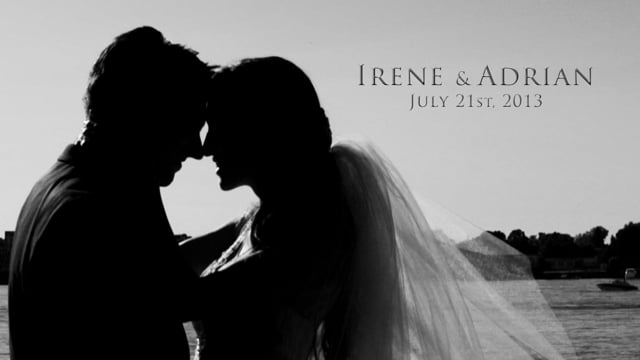 Irene & Adrian
Jul 21, 2013
A gorgeous day, a beautiful couple and a spectacular wedding... My little sister's dream finally came true and we did our best to capture every moment. It was no challenge for my team and I to show how in love this couple truly is. Emotions were running high among family and friends. By special request, their first dance song "A Thousand Years" was chosen for this video. Congratulations to my sister Irene and my brother-in-law Adrian!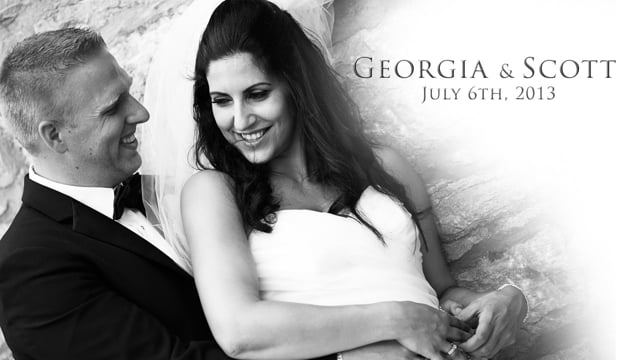 Georgia & Scott
Jul 06, 2013
...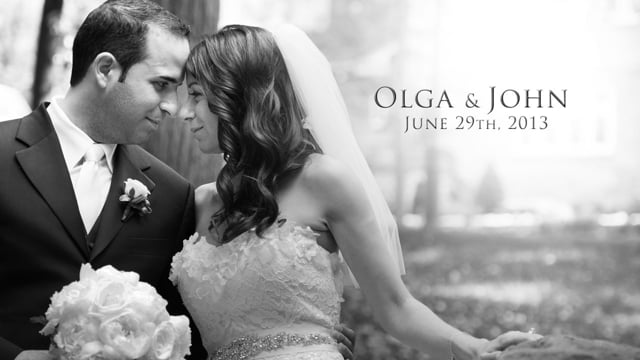 Olga & John
Jun 29, 2013
The day finally came where Olga & John would tie the knot after years of being in a long distance relationship. The wedding day schedule was quite a challenge with John getting ready in Hawkesbury & the wedding taking place in Montreal. We also got to capture their "first meeting" before walking down the aisle wich is rare for Greek weddings. Olga & John are such big fans of Cirque du Soleil that they had an aerialist perform at the reception for all their guests.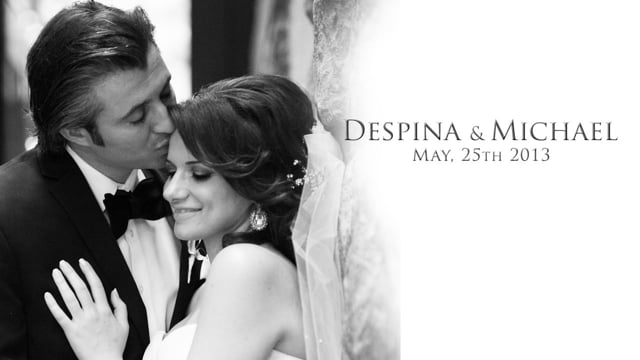 Despina & Michael
May 25, 2013
Just like last year's "Terri & Nicholas", this is another couple who met in Greece & had a long distance relationship with one being from Montreal & the other from New York. It was certainly a very emotional day as Despina was about to begin her new life with Michael & make New York her new "home". We have to give a special mention to Terry, Nathan & the whole staff at Le Chateau Royal for doing such a great job at the reception. It was such a great party!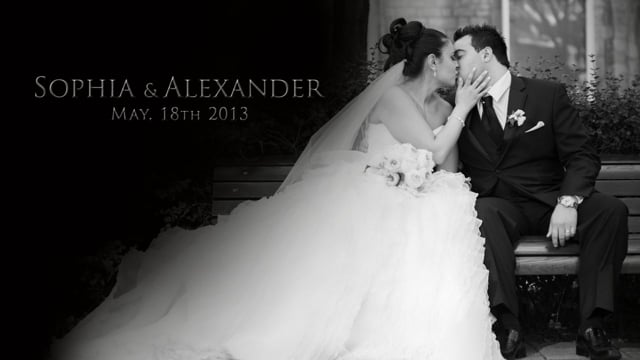 Sophia & Alexander
May 18, 2013
We got lucky with this one. Great weather, super nice couple, fun bridal party & a crazy party at Le Rizz thanks to Marco (Mr.Tam Tam) & Sky Entertainz. We wish them the very best in their new life together.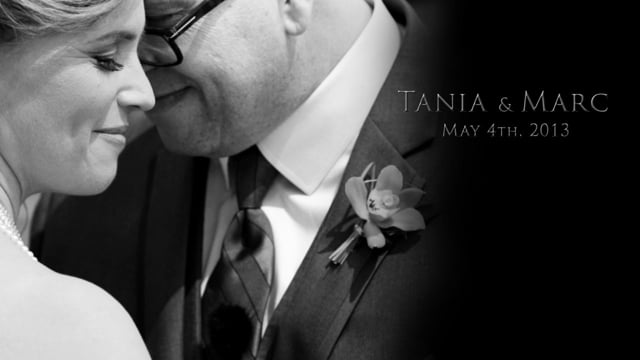 Tania & Marc
May 04, 2013
...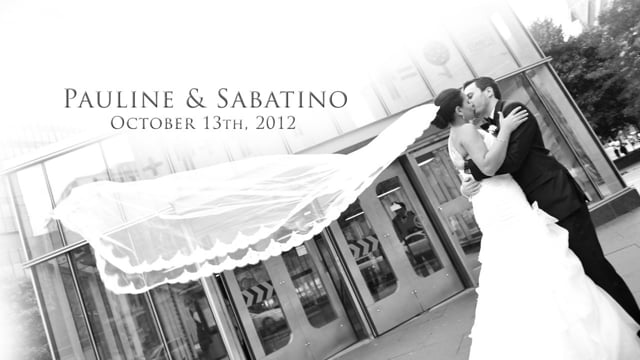 Pauline & Sabatino
Oct 13, 2012
Sabatino was lucky enough to propose to Pauline on the air on The Beat Q92 radio station. Ten months later, we were lucky enough to cover their big day on a sunny but very cold October day as one of our last weddings of the 2012 season. I found it appropriate to use "All the Right Moves" from One Republic since we had such a fun bridal party to work with. Enjoy Pauline & Sabatino's wedding film!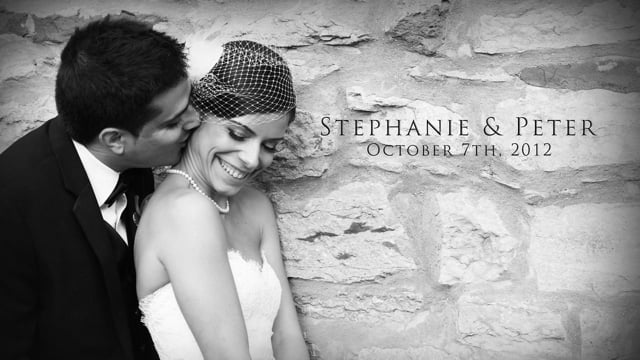 Stephanie & Peter
Oct 07, 2012
...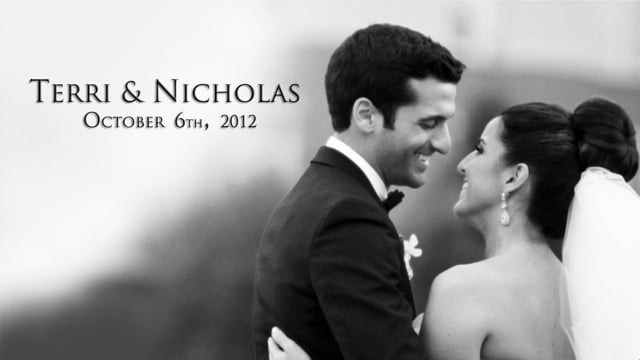 Terri & Nicholas
Oct 06, 2012
After meeting & falling in love in Greece, they spent a long time apart since Nicholas is from New York & Terri lives in Montreal. Finally, their love overcame all odds and their long distance relationship was a success. We had a great time covering their big day & we thank Terri & Nicholas for their trust & patience. We wish you all the best!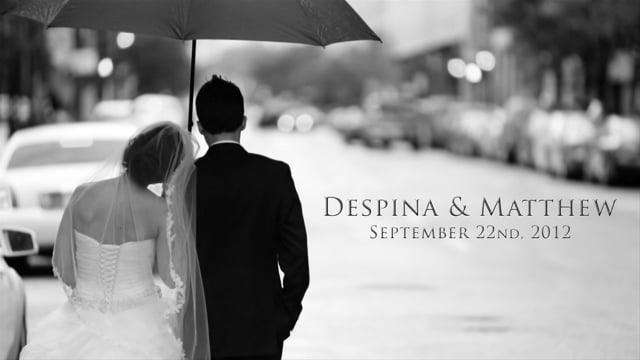 Despina & Matthew
Sep 22, 2012
...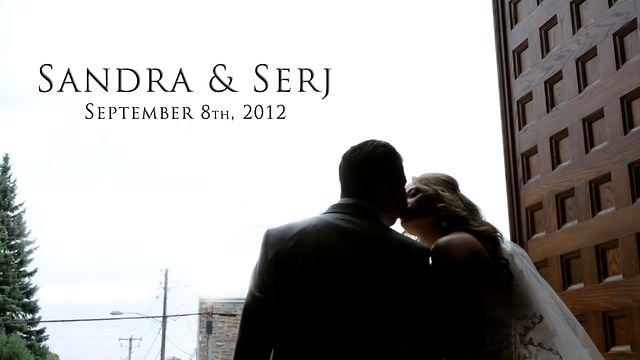 Sandra & Serj
Sep 08, 2012
What luck we had on one of the worst rain storms ever. It literally started pouring heavy rain just moments after the couple got into their limo to go to the reception. The party was really fun to film with a great mix of Armenian, Italian & Latin music. Thank you guys for your patience & trust. We wish you the very best of luck in the future.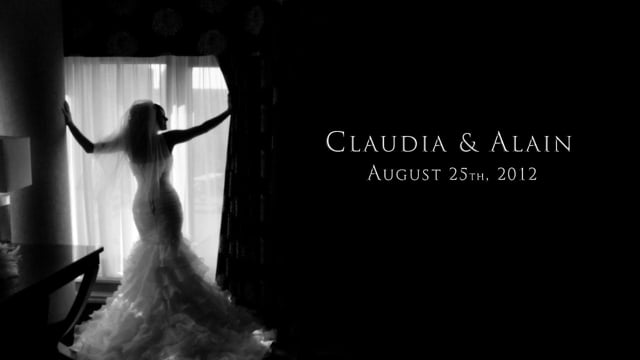 Claudia & Alain
Aug 25, 2012
We had a great time filming Claudia & Alain's E-session in New York just a few weeks back and now it was time to film their big day. Early on we had the idea of having a Sex & the City type opening since Claudia is a well known blogger for a magazine. It was fun filming both the wedding ceremony & reception in Montreal's World Trade Center. We loved the casual easy going vibe everybody had & we really enjoyed the night. Thanks guys for everything!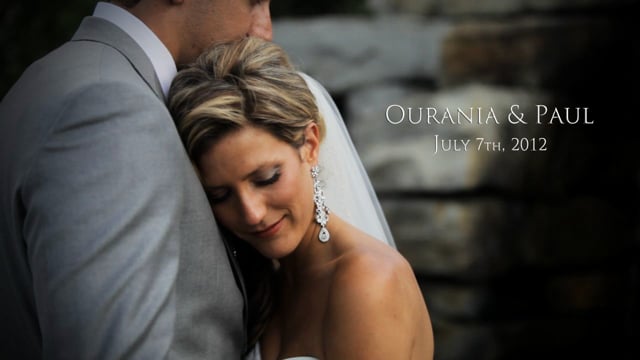 Ourania & Paul
Jul 07, 2012
What a great time we had filming Ourania & Paul's wedding. Anything we asked of them was never an issue & the long day just flew on by. The decor at the hall was just incredible & they had the great idea of putting an open bar right on the dance floor that helped make this one of the wildest wedding parties that we've ever captured. Congrats!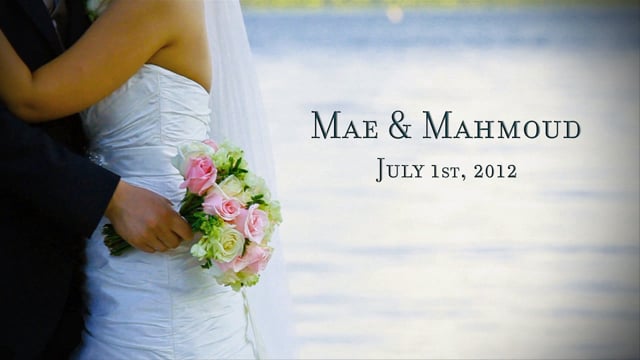 Mae & Mahmoud
Jul 01, 2012
What a joy it was to cover Mae & Moe's wedding. From the first time we met them, we loved how dedicated they were to their wedding film. What a patient and loving couple! Anything we asked of them was never a problem. You guys are just perfect for each other & we know you will have a very happy life together. Congratulations!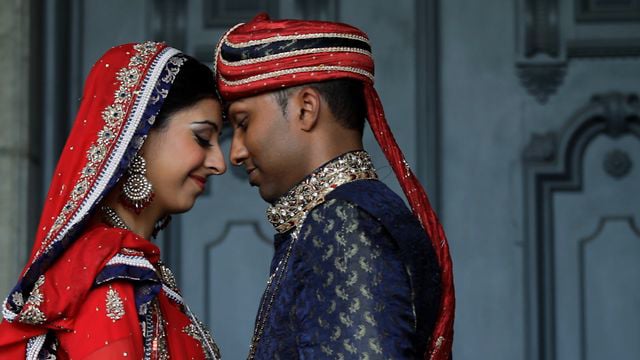 Binish & Dinar
May 19, 2012
Our first Indian wedding was a success. We had such a good time over the 3 day weekend celebration. It was a very interesting experience & very different from any other wedding we have shot before. The colourful dresses, the many traditions, the music & dances all added to make this NDE special. Their close family & friends preformed a great dance number that we covered from every posible angle. We had such a good time with Binish & Dinar who always made us fell like part of the family. Congratulations again and we wish you all the best!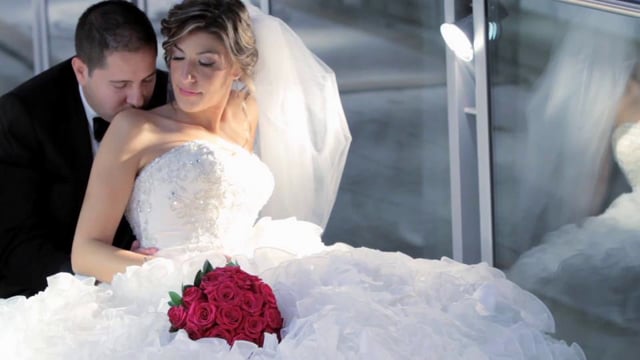 Nectaria & Ralib
Oct 22, 2011
When Nectaria & Ralib first came to us, they were not as interested in the video as they were in the photography. It did not take long to convince them to go for our cinematic wedding films. Now they don't only have precious pictures of their big day, but also priceless moving images that they will cherish forever. Thank you guys for trusting us with your memories.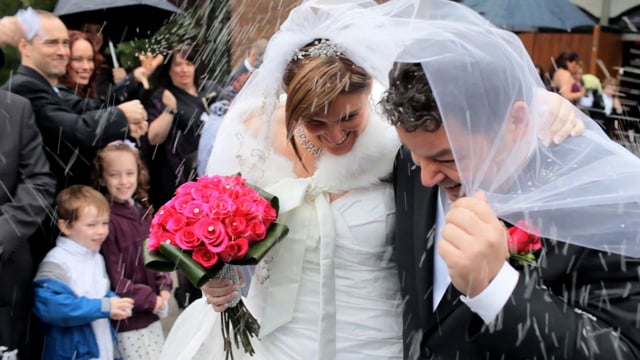 Angela & Eric
Oct 01, 2011
We really enjoyed spending the day with Angela, Eric and their great families. Despite the cold & rainy weather we still managed to get some great shots. It was our first time using my Kessler Crane which really added to the beautiful decor at the reception.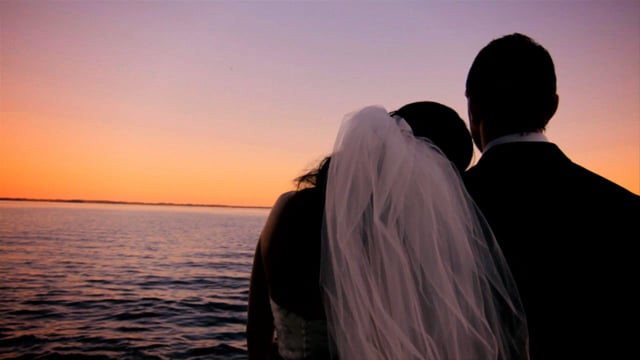 Jimmy & Nicky
Sep 10, 2011
The day just flew by so quickly. We had such a good time working with this couple. We got really amazing shots especially with that beautiful sunset by the water that couldn't have been timed more perfectly. Congratulations guys!